Products in Spa
A curated collection of offerings from local companies who share the values we strive to embody.
Still Point Wellness Weighted Blankets
Something about blankets
Asheville Bee Charmer
Born out of a passion for bees, honey, and all things related, Asheville Bee Charmer is dedicated to keeping the local beekeeping community connected and thriving. Learn More
Asheville Tea Company
Asheville Tea Company blends teas and farm-sourced, seasonal botanicals so you can enjoy a lovely cup of tea morning, noon and night. Learn More
Franny's Farmacy
Franny's Farm was started in 2012 with the purpose of growing, sowing, and processing its own hemp products, revitalizing the agricultural community, supporting a team of local hemp farmers across the region, and serving as an example of innovative teamwork. Learn More
French Broad Chocolates
Intent on nurturing connections to the source, French Broad Chocolate began sourcing cacao from trusted farmers and transforming it into fine chocolate, bean-to-bar. Learn More
Pure Fire FoodS
Founded in 2015, PURE FIRE FOODS makes Nourishing Fiery Foods™ that are inspired by ancient herbal remedies. Their signature Fire Tonic is handcrafted with a proprietary blend of organic vegetables, fruits, herbs, spices and mushrooms that come together to make a powerful tonic.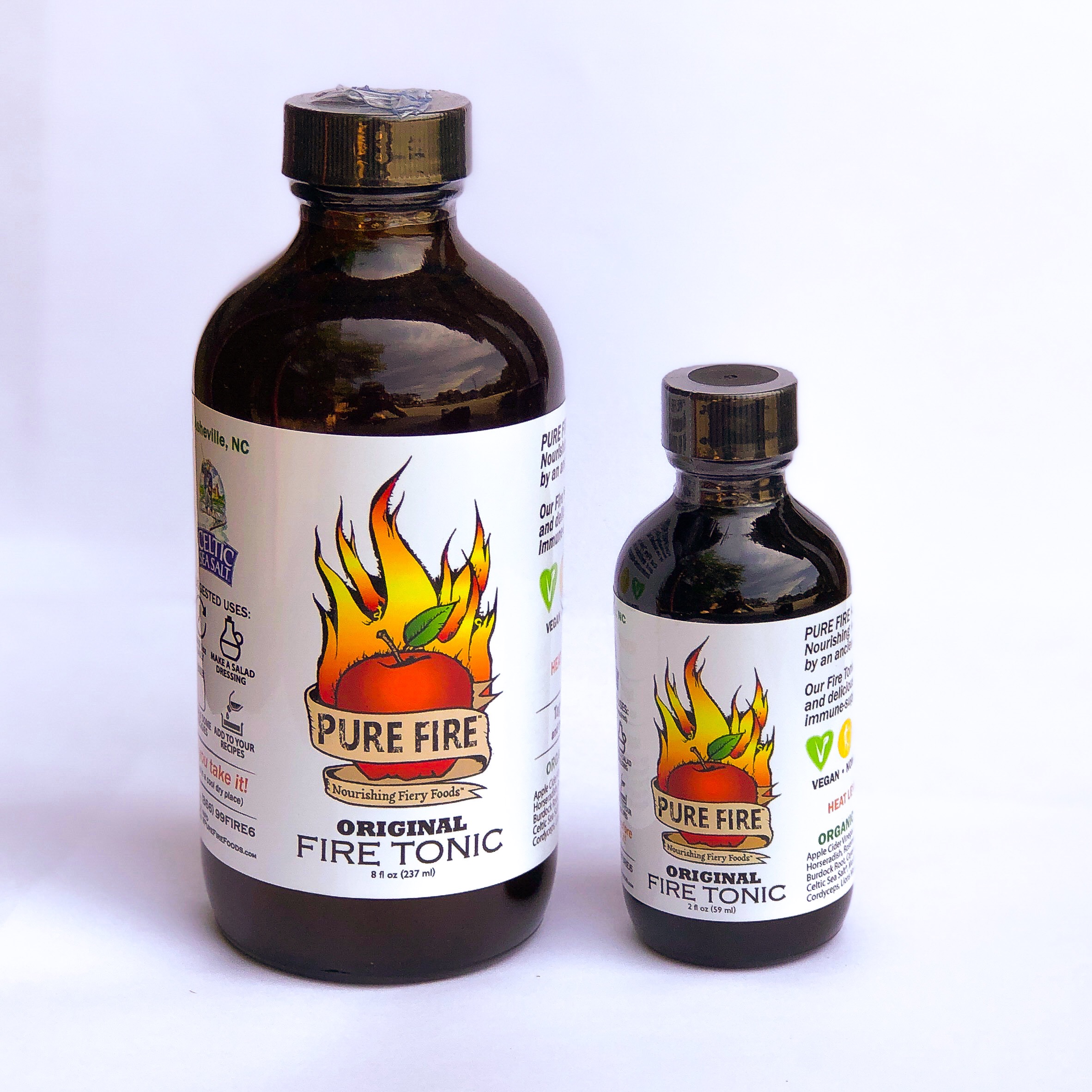 Pure Ritual
Pure Ritual consists of handcrafted meditation and metaphysical products created with the purpose of supporting the healers and seekers that cherish and devote their time to awareness, self-growth and personal well-being. This unique collection is inspired by ancient symbols, and both organic and geometric patterns found in nature. Learn More
Silvermoon Chocolate
Silvermoon Chocolate is a family owned, Woman-led, small-batch artisan chocolate kitchen, dedicated to providing the most deliciously decadent, fair-trade, organic superfood-enriched handcrafted chocolates. Learn More
Spiral Canvas
Using an intuitive approach, Karen creates various sized paintings with vivid colors and symbolic imagery out of her studio in Asheville, North Carolina. Her work is deeply influenced by nature and time spent hiking and exploring the surrounding beauty of the Mountains. Learn more